Patrick Bishop
page in progress...
Patrick
...
Patrick
When he returned from the Army, he...
He State".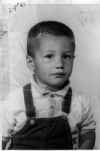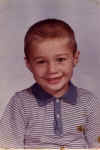 Daughter Tracy & husband John with son's Tray and Joseph
On July 2, 2005, Patrick borrowed Max's motorcycle for a holiday weekend ride.
On July 4th, the police came to Max's door with news that Patrick had died when he took a turn
too wide on Yarnell Hill and hit an SUV head on...