Click on the photos to enlarge them...
Rex Michael Bishop & Family
Rex, Ginger, Kevin & Melissa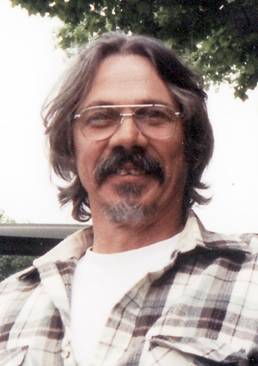 Rex Michael Bishop 52, of Midland, Michigan died October 31, 2008 at St. Joseph's Hospital in Phoenix, Arizona.
Rex was born on January 15, 1956 in Midland, son of Patricia and Vernon Bishop. He graduated from Dow High School in 1975. He and wife Ginger Selley were married on February 13th of 1982.
With a passion for cars and motorcycles and most anything with an engine, Rex worked most of his life as a mechanic. In and around Midland, Rex enjoyed his time with family and friends and in the outdoors as a hunter and fisherman.
After surviving childhood cancer, Rex often had to push himself to deal with the resulting health problems and when the cold winters of Michigan made that more difficult, he moved with his family to Arizona in 2007. Unfortunately, the climate change was not enough to overcome his worsening health issues.
Rex is survived by his wife Ginger and their two children Kevin and Melissa, his mother Patricia, his brothers Max (Kerri) of Chandler, AZ, Roger of Casa Grande, AZ, Randy (Linda) of Beaverton, MI, Richard of Glendale, AZ and sister Barbara (Stan) Thomas of Iron River, MI.
He was preceded in death by his father Vernon and his brother Patrick.