LETETIA BURKHARDT"S PAGE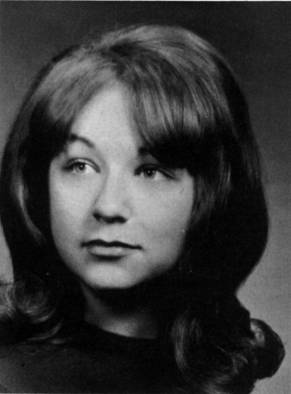 Letetia's entry in Max Bishop's yearbook said:
"Max,
To a real sweet guy. I'll always remember you
as my wrestling buddy. Could com e in handy for
me some day. I hope that You will always keep your
sweet little smile. For it was the first thing I noticed
when I came to Meridian High. The second thing was
you. May you find the kind of life your heart desires after
graduation. I wish you much luck in whatever you do.
Be good now and treat the girls the same way.
A friendly friend,
Letitia
P.S.
Com e to some of our games next
year & see me.
I liked Letetia a lot and had several dates with her, all of them, I think, after I was out of high school. As she noted in her yearbook entry we did wrestle around a little bit in the gym though.
The memory is pretty vague but I believe sometime, either around lunch or after school, she was doing some cheerleading practice while a couple of us guys were practicing on the wrestling mats. At some point I probably challenged her to a match or offered to show her some of "my moves" and she must have accepted. In hindsight, I probably took it as a real good opportunity hold on tightly to a pretty girl while pretending to display wrestling skills that I never really had.
Fortunately, after I got back from Utah State , I was lucky to have the opportunity to do some late night wrestling with her a few times in the front seat of my old green '52 Pontiac sedan. I think we also went together in the Pontiac to a see a British rock group at a Saginaw High School gymnasium. I don't remember the name of the group and she doesn't remember going at all so maybe this date was just a teenage fantasy on my part. I hope not, though.
In addition to the wrestling, in a meager attempt at courtship, Letitia might have even been the only Meridian High girl that I ever took out to a real sit down type restaurant (as opposed to McDonald's or Pat's Drive-in). I may have even had to tip the waiter. Wait a minute…did I forget to tip that waiter???
I also remember visiting her house one time and getting a chance to ride one of her step dad's horses. The horse had only one good eye and when I got him (her?) to gallop, he/she kind of went down the road a little sideways. Unfortunately, Letitia's step dad came along and yelled at me to slow down before the horse tripped and told me return to the barn. I didn't mind being yelled at (I had plenty of experiences like that from my own dad) but I did feel bad that I might have gotten Letitia in trouble. The ride was still fun but if I'd been smarter, I'd have sat in back and let Letitia drive and held on to her instead of the horse. She probably wouldn't have let the horse run and I would have had a longer and even more pleasant ride. I don't think that I was ever accused of being too bright at that time in my life. (Gee, have I ever been accused of being too bright... hmmmm, let me think....)
On my last date with Letitia I wasn't too bright either. I dropped by her house one night and asked her if she wanted to go for a drive. She wasn't feeling very good but said she would go out for a little while. I think we might have gone into Sanford for a Coke or something and on the way home I started to take her somewhere to park but she said that she wanted to go home. When I dropped her off she asked me to call her later but with a stupid ego bruised by my perception that she didn't want to be with me, I said something like, "OK, maybe in a few weeks so…".
When I finally figured out that I'd done a real dumb thing and wanted to see her again, I tracked her to a house in Midland where she was babysitting (I think) and asked her to go out with me at least one more time.
Painfully, my requests for a date on that night or on any of several subsequent nights were all rejected (she'd probably already met some guy with a name like "Ed"). I finally gave up and left before I lost face by resorting to begging or crocodile tears or some heartbreaking story about how she should spend a last night with a poor boy going off to war in a distant land. (Luckily, I only got shipped as far west as Wyoming )
Much to my regret, I didn't see her again until the class of '66 reunion in 2001.
An edited email from Letetia Burkhardt Mahan to Max Bishop in November of 1999:
…I will give you a little history of the past 35 years. I graduated in 1966 and went to work at Midland Hospital as a nurse's aid. A couple of months after that I met my husband at, of all places, Francis Grove. Remember that resort? We fell madly in love and he had to go back to Texas with his family where he was from and attend college. During that year we wrote and then he hitched hiked to Midland to spend the next year getting to know me better. I was then working at the Midland Sheriff's Dept. as a Driver's License Examiner. We were married May of 1968 and I left for Texas and have never lived in Michigan since. (But I

have missed it dearly, and more so the older I get.)

When you ask me about all the guys you hung around with, well I haven't thought of them in years but it was bittersweet remembering them. You came from such a great class. I was lost after you'all graduated and had to make new friends with my own class. I always did like older guys! I have no idea what has happened to all the people you mentioned. My brother periodically keeps me up on what has happened to some of the people we knew. I have gone back to three reunions. Not may people show up. I think it would be fun to lump several years together for a reunion. I try to go home every 2 or 3 years to see my family. I was last home in July of 1998 visiting Darryl. I have always missed seeing kids I went to school with.

Back to history. In 1973 I had my first child. Amanda Leigh Mahan. She is 26 now, has studied to be com e a respiratory therapist & in the middle of her studies she decided to get married, (which was this last March) and she just had her first child, September 30, 1999. She lives with her husband on Bowling Air Force base in Washington D.C. He is in the Navy working at the Intelligence Defense Agency. I flew to DC Oct 8th for two weeks to be with her and my second grandchild. I walked all over DC by myself, taking in all the sights, war memorials etc. They'll be there another 2 years.

In 1977 I had my second child, Matthew Jared Mahan. He is a self taught guitar player, still lives at home and has just com pleted massage therapy school. He is what you call a free spirit.

My third and last child was born in 1979, Jesse Daniel Mahan. he is currently in a Firefighters course at Tarrant County College and is also an EMT and will graduate next month. He'll be 20 tomorrow and still lives at home. He is the father of my first grandchild, Madison Ryan Mahan. She is 7 months old and I take care of her every Friday.

I work as a Legal Assistant for an Attorney 4 days a week. I have worked at the same place for 12 years. I was able to have a very flexible schedule so I could do all the driving of kids back and forth to soccer and football practices and then attend the games. Now all that is behind me. Now life begins agan. (More about that later) This has been a very busy year with a wedding and two grandkids. Never thought I'd be a grandma.

Back to history: When I was pregnant with Mandy we moved to Marshall, Texas and my husband went to East Texas Baptist University. He graduated in 1976. I went there one year and then we moved agan to

Hosston, Louisiana. We lived there 2 years and moved to Fort Worth, Texas where we have been ever since. He's been in a lot of different professions. Pastor, Real Estate Broker, and Used Car Dealer. He just semi retired (down sized, got rid of employees and all the headaches) but still has an office, if he chooses to work.

We are in our second childhood. Six months before Jesse graduated from High School my husband bought a Harley Davidson Motorcycle. Yes, I am now a Biker Bitch. That's what my brother calls me. We are members of a motorcycle club called the Boozefighters. Now that name will fool you because they do not fight Booze, they drink it. (The original club started in California and they liked to drink and then fight). We have a club in Ft. Worth and they will have bands on Saturday night for dances. Sometimes we all go for rides to various places, eat and ride back. Around Christmas time they have a toy run, where you buy a toy and carry it on your bike to give to underprivileged children.

I really enjoy the rides, We went with several members the 1st week of

Sept. to Durango, Colorado to a bikers rally. We trailered the bikes andstayed in a cabin on Lake Vehechio, sp? We rode the million dollar highway to Silverton and Oray on the bike. That was a gorgeous ride.

I was surprised to hear about your airplane career. My uncle owned his

own plane when he lived in Flint. My cousin, his daughter, is a postmaster in Mesick, Michigan and she took up flying herself a few years ago and she's way into her 50's. Go Girl!!!

Someday I hope to see Wyoming and Montana. I dearly love Colorado. Especially the Vail area. My daughter lived in Vail for a year and we went to visit her in the summer of 1996.

I know I have rambled on too long, but once I get started its hard to stop. I will sign off for now. I hope I haven't put you to sleep. I don't remember any of those parties you mentioned, you'll have to tell me what happened. It better be good!

It was fun remembering the good ole days at Meridian High!

Goodnight!

Letetia

Letetia is married to Eddie Mahan: Photo taken in 2001 at class of '66 Meridian High reunion.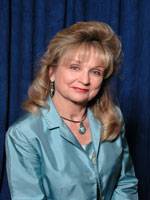 Letetia (Tish) works as a realtor...
Photos from husband Ed Mahan's Face Book page...